Social Distancing Catering for your Small Party, Wedding or Corporate Meeting
We're here to make your
socially distanced party
special
Though gatherings look a little different right now, a social distancing party can still be every bit as memorable. During this time, we're offering three unique catering options to add a special touch to your event and help bring people together (but no closer than six feet, of course!). 
So how do we do it? Depending on your preference and the specifics of your event, we can either serve each attendee individually, or provide boxed meals to eliminate serving entirely or buffet with required protective equipment.
Throughout our preparations and your event, our team will be in compliance with the health guidelines above.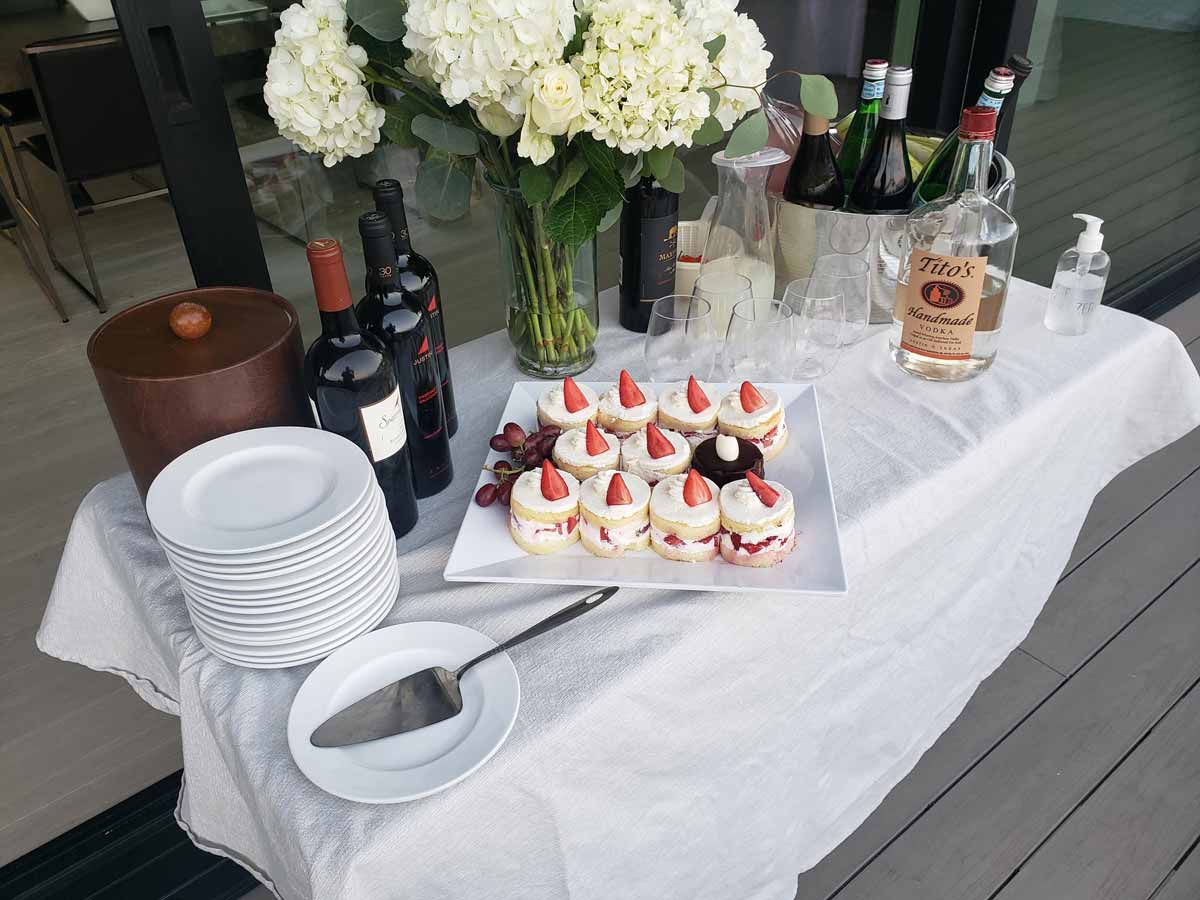 Catering at home or in the office
Below are our three socially distanced catering options available at your home, office or other appropriate location. We'll be ready for outside service or inside when authorized. As long as it is within current guidelines, we can accommodate.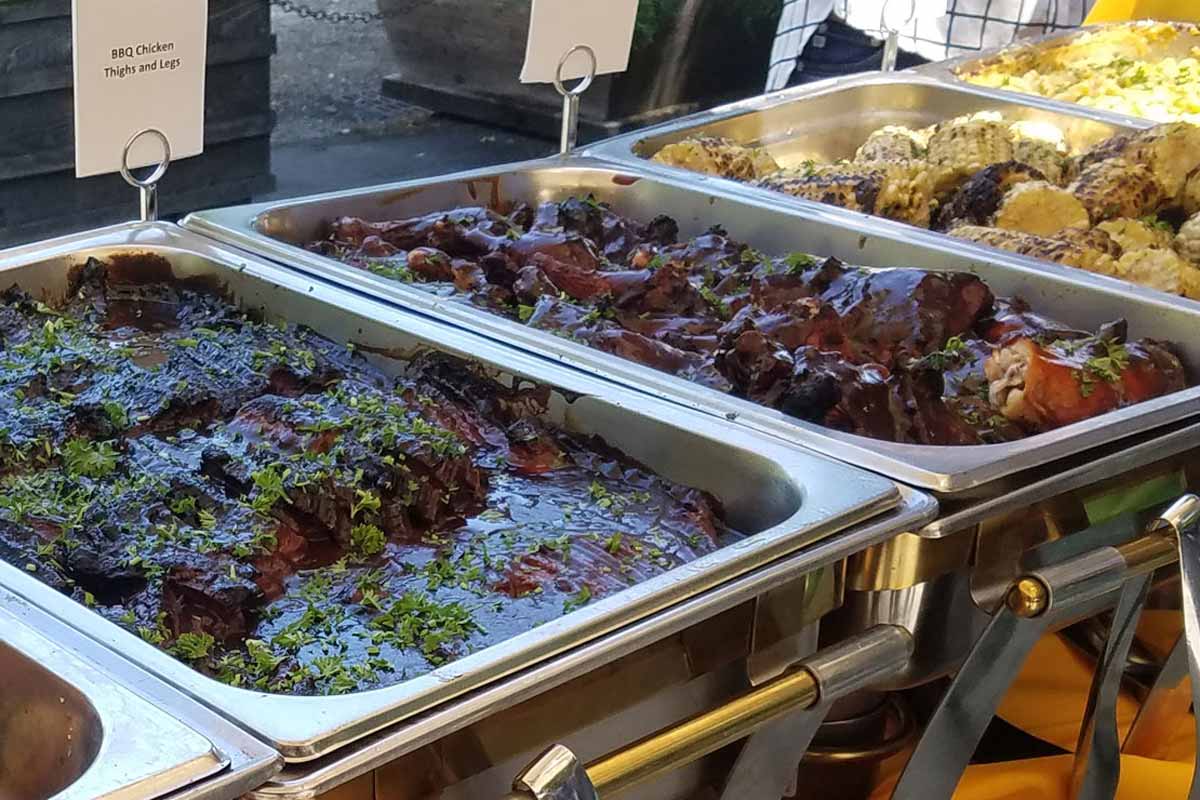 Small Social Distancing Party at your home or other outdoor venue
Whether you're hosting a sunny backyard barbecue, a surprise birthday party or you just need an excuse to get together, we're here to safely cater your event at your home or office. 
From fiesta-inspired nacho bars to southern-style barbecue to a range of gourmet sandwiches or delectable appetizers, we'll help you select the perfect menu for your party.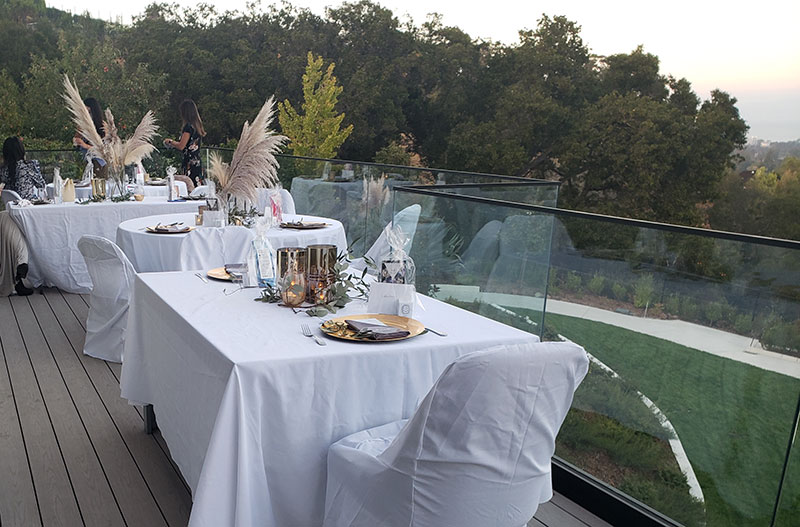 Intimate Micro Weddings
We know the menu is a meaningful part of your wedding day. If you're dreaming of an intimate wedding of up to 50 guests in San Mateo County with your family and close friends, go ahead and check off menu planning on your to-do list. Our delectable wedding menus include every course you'll need, and are easily tailored to groups of any size.
With four romantic menu options, you're sure to find the perfect meal to suit your wedding style. We'll take all the planning off your plate, from appetizers to dessert so you can focus on what matters most: getting married! We also offer complete wedding planning, rentals, entertainment and bartending services.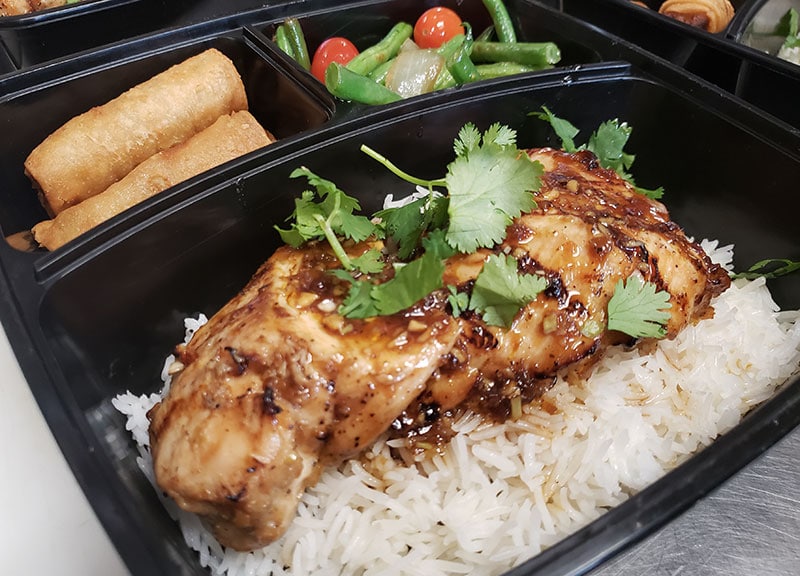 Corporate Meeting Catering
Are you returning to office life? If you have a big meeting coming up, or you want to share a welcome back lunch with your team, we've got you covered. We're offering sneeze guard-protected buffet-style catering to your office for groups under 25 people.  
Bond with your team over gourmet salads and sandwiches, grilled teriyaki skirt steak, tofu veggie skewers, mouth-watering desserts and more. Our menus offer the fresh, delicious fare you've come to know and love from Crystal Springs Catering.
Keeping you safe during COVID-19
We are committed to serving you safely. In compliance with CDC guidelines for COVID-19, we're taking extra steps to protect everyone's health at your next party. Here is what we're doing:
Staying up-to-date with the latest CDC recommendations and requirements

Implementing additional cleaning procedures

Staff wellness screens

Listening and responding to your concerns

Offering new, socially distanced ways to serve you
We take your safety seriously. We're wearing masks and gloves and standing at least six feet apart while we process our orders. If you have questions or concerns about your upcoming event, please contact us so we can help you.
We're dedicated to making catering at home safe and enjoyable. Whether you're planning a social distancing party, a corporate meeting, or a sweet micro wedding, we're here to make it memorable.