Barbecue and Tailgate Catering
Our clients are big fans of our barbecue and tailgate catering—whether they love sports or not! From backyard BBQs to tailgates at AT&T Park, family picnics or corporate team-building events, we consistently knock it out of the park.
Just because it's a more casual meal doesn't mean we skimp on quality. All of our barbecue is fresh and delicious. And don't worry—if you prefer a healthier barbecue and tailgating experience, we have lighter sides and vegetarian selections, too. No matter your tastes, we'll create a menu that meets your standards (and tastes incredible) and provide options for everyone in your party!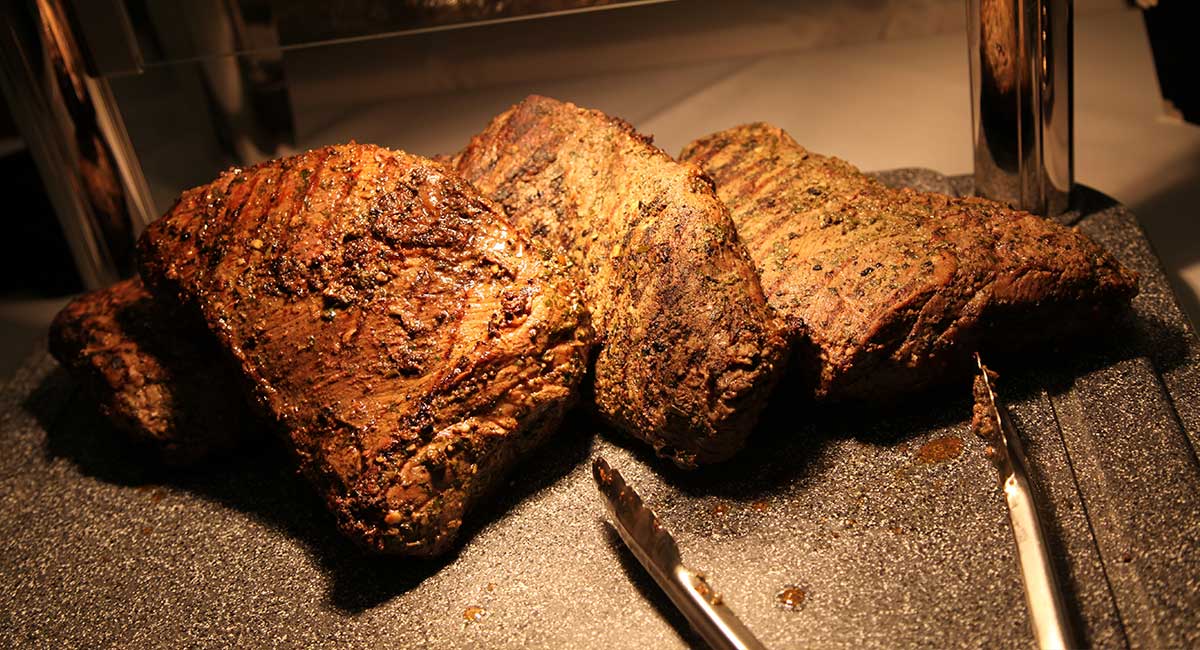 "...let me tell you that their prime rib is on our top 3 best prime ribs we've ever had!"
Our barbecue and tailgate catering is just the start though! As longtime Bay Area residents and caterers, we're intimately familiar with East Bay, San Francisco and San Mateo County park systems. We can help you find the perfect location—and as with all of our clients' events, we can help you with the coordination process from start to finish: permits, noise restrictions, parking, park administration and more.
Need additional services like table rentals or bartending services? We can help with that, too!
At Crystal Springs Catering, we're committed to great food and great service. And our barbecue catering is no different. We'll work with you to plan the menu, the venue and any additional event coordination you may need. We'll set up the buffet, serve your guests and pour the drinks. Of course, if you want us to simply deliver the meal from your menu selection, we can do that too. As always, we'll work with you to make sure your food is delicious and your experience is excellent.
"The ribs were nice and tender and they had an awesome sauce that had a nice kick to it. I'm still thinking about them today... yum!"
Need a BBQ Caterer? We not only serve up great food with our barbecue catering—we'll make sure you have a great time at your event, every time. Contact us and we'll get back to you about creating the best BBQ experience.
We look forward to hearing from you!