Wedding Catering and Planning
Our wedding catering services are special—though we put time, attention, and care into every event we cater, we know there are few events more important than your wedding day. And our catering and planning services are tailored to meet and match the sacredness of one of the most important events in your life.
With meticulous attention to detail, start-to-finish service and an overall love of weddings, we believe it's our job to take away the stress of planning such an important event and let you enjoy the beauty, joy and fun of the day. That means we plan every detail, prepare every meal, provide professional day-of execution and so much more!
Whether we are preparing treasured family recipes or creating delicious vegetarian entrees, we make it happen.
Whether you are hosting your reception in a hotel ballroom or staging it in a unique location, we can help.
Whether you know exactly what you want or you would love some guidance on how to make it all come together, we work with you to bring your vision to life.
"I also really have to give a huge shout-out to [Crystal Springs Catering] for coordinating everything (and I mean everything from table counts, guest numbers, decorations, all my super-detailed questions) with us over the last 6 months solely via email as we live on the East Coast, to . . . our day-of event managers, for keeping everything running smoothly and with bright smiles, and of course Bob for overseeing everything and putting so much thought and care into the whole evening. They really helped keep the entire night low-stress! Their services and pricing are extremely fair and actually affordable and the best part is that they were willing to work with us based on our budget without any complaints."
With over two decades of experience under our belts, we are confident that we will make your entire day—and the months leading up to it—a success. Because this is your special moment, and we want to help you create happy memories to look back on for the rest of your life!
And believe us, we can—our efficient, experienced and responsive wedding planners have worked with happy couples and excited parents from San Francisco and throughout the SF Peninsula to plan their special day to perfection!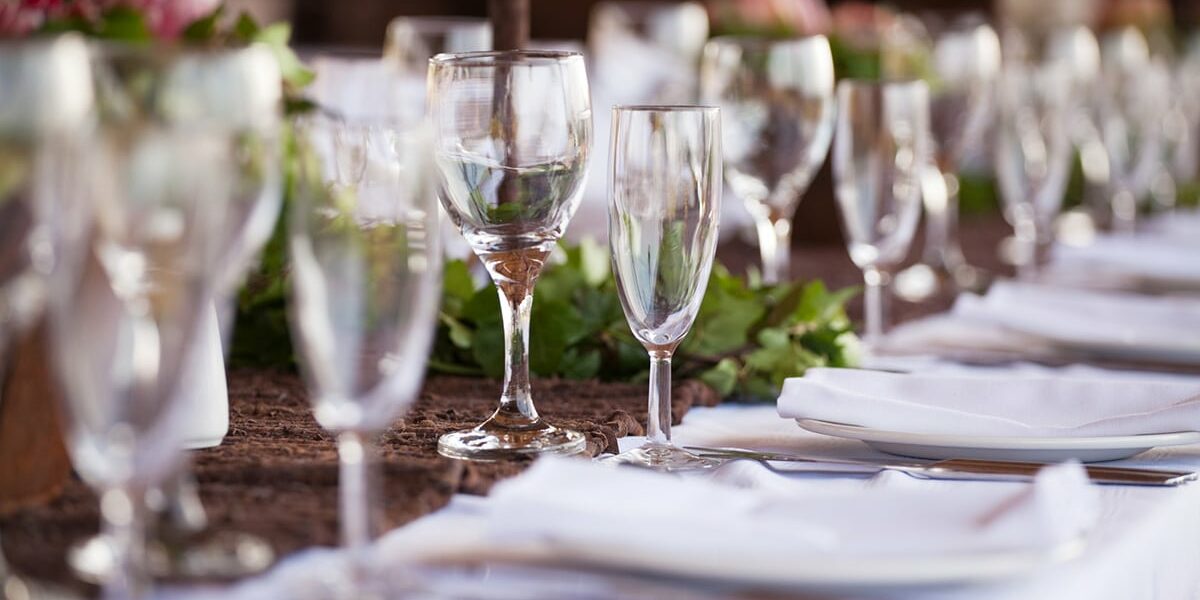 We don't just offer wedding catering services. Whether you want a small, intimate affair outside under the stars or a grand fete inside a beautiful ballroom, we provide you with a variety of other wedding services, too! We offer event styling, equipment rentals, customized setup, floral service, full bartending services, event referrals, venue recommendations and site inspections. We are also the preferred caterer at the following venues: The Hiller Aviation Museum, San Mateo History Museum, San Mateo Garden Center, Long Branch Farms, and more.
Call us or send us a note today to set up a complimentary wedding catering consultation and tasting. We can't wait to hear more about your vision for this special day, and help you see how we can bring it to life!